Primary Care Family Practice in Colorado Springs
All In Family Medicine wants to help you achieve and maintain your optimum health and energy levels.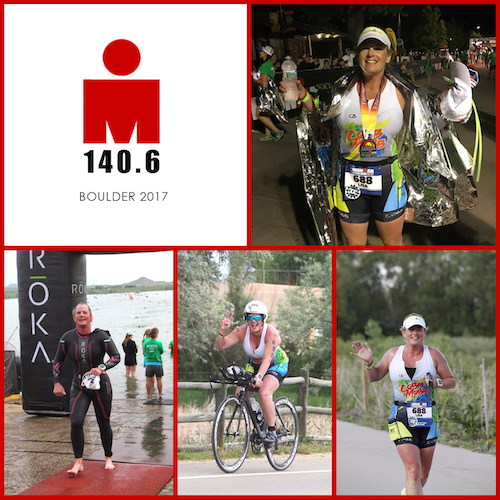 About Us
---
All In Family Medicine is a small family practice. Our staff will take the time to get to know you and your family. We offer ongoing healthcare care for the whole family as well as management of chronic medical conditions such as diabetes, hypertension and high cholesterol. If you are an athlete or someone that takes physical fitness seriously, you will be right at home with our primary care provider Lisa Blackwelder.
Lisa has more than 25 years of experience in in family medicine, women's health, nutrition, hormone therapies, and much more. She is a 3 time Ironman Finisher and is dedicated to providing healthcare services to patients who strive to be healthy and active at any age.
Lisa Blackwelder,
RNC, MSN, FNP-C, PMHNP-BC
Certifications and Training
Certified Family NP
Certified Women's Healthcare NP
Certified Psychiatric-Mental Health NP
Trained in Family Practice
Trained in Hormone Regulation and Optimization
Trained in Trigger Point Injections
Trained in PRP Joint Injections
Trained in STEM cell Joint Injections
Certified Basic and Advanced Life Support
Find Us
7610 North Union Blvd. Suite 140
Colorado Springs, CO 80920
719-550-1172
info@allinfamilymed.com
Get Directions
Schedule Appointment

Testimonials
See what our patients are saying.
Ashley B.
Colorado Springs
This is the best dr office I've been to in many years! The girls in the front are amazing and Lisa is the best! Your health will be their top priority and won't stop until they find the best solution for you! A huge bonus but They even knew my name when I just walk in for vitamins! Hands down best experience!
Sidnee S.
Colorado Springs
All in family medicine is amazing! I have a special needs brother who can be rather challenging at times. The whole staff makes him feel very welcomed and comfortable! We 💜💜💜 all in family medicine! They truly care about your well being!
Miranda I.
Colorado Springs
Great place! They listened to my concerns and made me feel cared for. Thankful to have someone who genuinely cares and isn't just trying to treat my symptoms and push me out the door. Lisa is the best, very highly recommended. I wouldn't trust anyone else!
Heidi E.
Colorado Springs
I'm super satisfied with the service. I could not have found a better team. Thank you for being you, one super, super reliable team.
Natalie B.
Fountain
I love All in Family. The nurses are so nice and Mrs Blackwelder really understands athletes. She helped me improve my pace and endurance.
Jordan K.
Monument
Mrs Blackwelder is very good with our kids. You can tell she really enjoys taking care of them. We love her.
Melinda S.
Colorado Springs
I'm not a professional athlete, but I am very active, both running and cycling. I appreciate a doctor that shares my passion and understands the challenge of staying in peak condition, especially as I get older.
Abbi S.
Colorado Springs
Could not be happier with my appointment today. Mrs Blackwelder was thoughtful and direct.
Johnathon T.
Peyton
Wow what a great doctor! Technically a nurse practitioner, but no doctor I've ever seen has ever been so thorough. She took her time and answered all my dumb questions. Will definitely be going to her next time.