Monoclonal Antibody Treatments
---
Sotrovimab Monoclonal Antibody Treatment available in Colorado Springs.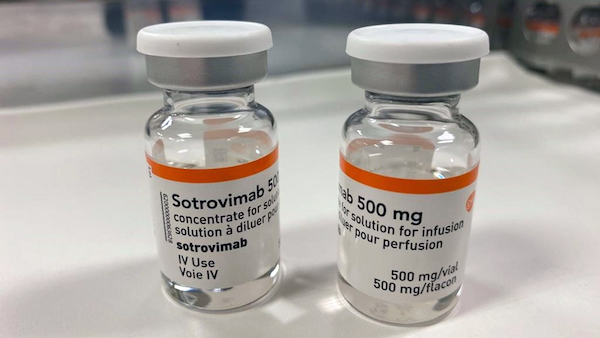 Sotrovimab is authorized for use under an Emergency Use Authorization (EUA) for the treatment of mild-to-moderate coronavirus disease 2019 (COVID-19) in adults and pediatric patients (12 years of age and older weighing at least 40 kg) with positive results of direct SARS-CoV-2 viral testing, and who are at high risk for progression to severe COVID-19, including hospitalization or death.
As of 2/2022 the Sotrovimab EUA has been updated to include those likely to have been infected with, or have been exposed to a susceptible SARS-CoV-2 variant.
If you believe you are a candidate for Monoclonal Antibody treatment and meet the requirements, please contact our office to schedule an appointment.
More information and specific requirements can be found here: www.sotrovimab.com
More information about Covid-19 treatments in general can be found here: combatcovid.hhs.gov
Monoclonal Antibody Drugs are provided by the government, however the ADMINISTRATION OF THIS MEDICATION IS NOT FREE. It is generally covered by Medicare, Medicaid, and many insurance providers. Patients will be responsible for charges not covered by their health plan.
If you have any questions that are not answered here or on the page linked above, please feel free to contact us.
Contact Us / Make an Appointment